USMETAL RECORDS DiSCOGRAPHY click usmetal banner to go home


FOR MORE INFO ON ALL OF THE BANDS GO HERE


THE RAVERS " I WAS A TEENAGE ROCK N ROLLER *1981
MATT MCCOURT G JAY REYNOLDS(MALICE) BRAD SIMPSON DAVE SEVILLE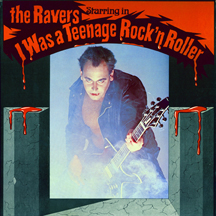 ate released feb 1981
Label MATCHBOX
PRODUCER AMDY MCKAIE
RECORDED AT RECORDING TECHNIQUES
STEFAN PHILLIPS ENGINEER
My first record contract with Andy Mckaie who retired in 2015 as p of Universal Inc finished on my 21st birthday with a party on record
MARRIED TO ME
REALLY DON'T MEAN A THING
GROWING OLDER
THE TWIST
WAITING IN THE WINGS
GOT AN IDEA
AFTER SCHOOL
BOYS WILL BE BOYS
TEENAGE ROCK N ROLLER
SPEND ME LIKE A DOLLAR
LEAVE ME ALONE
WILD DOGS "WILD DOGS" *1982
JEFF MARK MATT MCCOURT JAIME ST JAMES DEEN CASTRONMOVO DANNY KURTH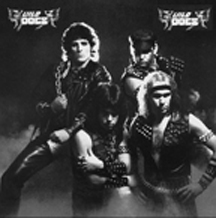 date released feb 1982
label SHRAPNEL RECORDS
PRODUCER JEFF MARK MATT MCCOURT BOB STOUTENBURG
RECORDED AT RECORDING ASSOCIATES PDX
BOB STOUTENNERG ENGINEER
cover mccourt photo by
LIFE IS A GAME
TONIGHT SHOW
EVIL IN ME
BORN TO ROCK
NEVER GONNA STOP
TWO WRONGS
TAKE ANOTHER PRISONER
I NEED A LOVE
CAN'T ESCAPE YOUR LIES
MAN'S BEST FRIEND- WILD DOGS *1984
JEFF MARK MATT MCCOURT DEEN CASTRONMOVO DANNY KURTH
DATE RELEASED 1984
LABEL SHRAPNEL RECORDS
PRODUCER MIKE VARNEY
RECORDED AT PRAIRIE SUN
ENGINEER
art concept:varney/setup: mccourt
LIVIN ON THE STREET
NOT STOPPIN'
WOMAN IN CHAINS
BEAUTY AND A BEAST
BELIEVE IN ME ( I WANT YOU TO )
ROCK'S NOT DEAD
ENDLESS NIGHTS
READY OR NOT
STICK TO YOUR GUNS
DR MASTER MIND "DR MASTERMIND"1986
MATT MCCOURT DEEN CASTRONMOVO KURT JAMES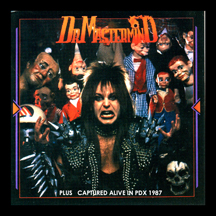 date released feb 1986
labels SHRAPNEL ROADRUNNER EU CBS/SONY JAPAN
PRODUCER MIKE VARNEY
ART: mccourt/varney :concept
studio prairie sun
engineer Steve Fontano
DOMINATION
RIGHT WAY
MAN OF THE YEAR
THE VILLA
WE WANT THE WORLD
CONTROL
ABUSER
BLACK LEATHER MANIAC
I DON'T WANNA DIE
MAYHEM(USA) "BURNED ALIVE 1986
STEVE HANFORD,ERIC OLSON,CRAIG LOWER, MATT MCCOURT
date releease 1986
label black dragpn( France)
producer hanford mccourt bob stoutenburg
recording associates
engneer Bob stoutenbug
COVER BY HENRY BUNNS
BURNED ALIVE
VICIOUS CIRCLE
COUCH POTATO
FACE IT!
FUK-U
6 IS 9
WHITE MICE ON SPEED
DOMINATRION
DEFY YOUR MASTER
AERONBIC GENOCIDE
OVER THE TOP
ACE OF SPADES
ANOTHER LOVING TRIBUTE
WILD DOGS "OUT FOR BLOOD"2001 GET IT FREE HERE
JEFF MARK MATT MCCOURT DANNY KURTH DEEN CASTRONOVO,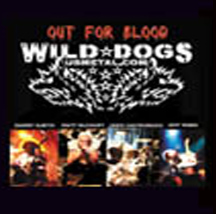 RECORDED AT POWERHOUSE STUDIO 1999- 2004
ALONE WITH YOU
AMERICAN DREAM
CHANGE YOUR OIND
DON'T FIGHT THE FEELING
FUGITIVE OF THE LAW
KILLING THE NIGHT
OUT FOR BLOOD
RUNNING AWAY
SACRIFICE THE NIGHT
TONIGHT WE ROCK
TOUCHED BY LOVE
TRANSFAKER
UP AGAINST THE WALL
WATCHING THE GAME
WE CAME TO ROCK
JEFF MARK ENGINEER PRODUCERT MCCOURT) "KING OF THE WORLD"2002
MATT MCCOURT MICHAEL BROWN PETER LAUFMAN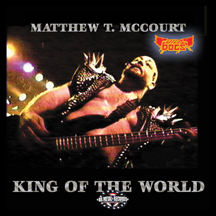 DATE RELEASED 2002
PRODUCER MATT MCCOURT BRYCE VAN PATTEN
RECORDED AT SUNSET SOUND AND M.I.B
COVER ART MATT MCCOURT
US METAL RECORDS 0001
KING OF THE WORLD
PRINCESS
BORN TO RIDE
HUMAN WASTE
PSYCHEDELICCE FRINED
ROCK MY BLUES AWAY
FREAK OF MATURE
RIDIN THE RAILS
PARADISIMO
NOTHIN ON ME
FIGHT
HIGH ON THE HOG
DIRTY DOG
KIKIN IT( IN THE HEAD
WAITIN TO DIE( IN MY LITTLE ROOM)
VOICE INSIDE MY HEAD
WILD DOGS MANS BEST FRIEND PLUS SELF TITLED 2002
JEFF MARK MATT MCCOURT DANNY KURTH DEEN CASTYROVO JAMIE ST JAMES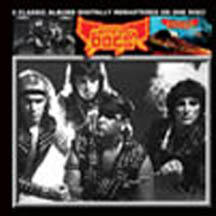 LIFE IS A GAME
TONIGHT SHOW
EVIL IN ME
BORN TO ROCK
NEVER GONNA STOP
TWO WRONGS
TAKE ANOTHER PRISONER
I NEED A LOVE
CAN'T ESCAPE YOUR LIES
LIVIN ON THE STREET
NOT STOPPIN'
WOMAN IN CHAINS
BEAUTY AND A BEAST
BELIEVE IN ME ( I WANT YOU TO )
ROCK'S NOT DEAD
ENDLESS NIGHTS
READY OR NOT
STICK TO YOUR GUNS
MENTORS CHURCH OF EL DUCE "NUMBEER 2"2003
STEVE BROY ALLENTOWN SICKIE JR MOOSEDICK MATT MCCOURT JAKE HUBER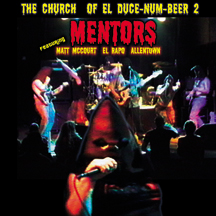 re;eased 2003
RECORDED AT M.I.B
PRODUCERS BRYCE VAN PATTEN STEVE BROY
COVER MATT MCCOURT
SEX SLAVE
SHOCK AND AWE
KEEP IT SLEEAZY
2 TIME SALLY
ROCKIN IN THE HOOD
CRUSTER SANDWICH
GOLDEN AGE
CLUSTER BUSTER
PARTY KINGS
GOIN TO EL
WELLAGAIN
SICKIE'S DELIGHT
DR MASTERMIND "SIN SANDWICH"2003
MATT MCCOURT BRYCE VAN PATTEN PAUL DREYER KEVIN SANDERS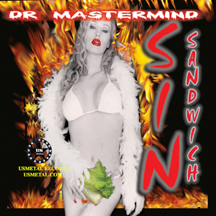 RELEASED 2004
RECORDED AT SUUNSET SOUND AND M.I.B.
PRODUCED BY MATT MCCOURT BRYCE VAN PATTEN
COVER CONCEPT MATT MCCOURT
MODEL KATY MONIQUE CUOMO ( HOST OF US METAL TV EUROPE)
ON THE ROAD
BLOODLUST
DEVIOL'S HAND
MACHETTE EDDIE
SUBMISSION
ALL THE WAY TO WACKEN
ROCK N ROLL MACHINE
SANITY CLAUSE
BETTER LATE THAN NEVER
LVIN GETS ME DOWN
HUMAN NATURE
SIN SANDWICH
UNSPOKEN BOUNDS
BLUES FERRARI
HEATHEN SCUM"S CHURCH OF EL DUCE "LADIES MAN" 2003
STEVE BROY MATT MCCOURT BRYCE VAN PATTEN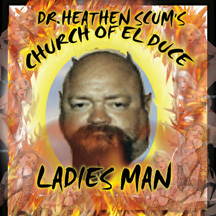 RELEASED 2003
RECORDED AT M.I.B.
PRIDUCERS BRYCE VAN PATTEN STEVE BROY
LADIES MAN
GETTIN HIGH
CHURCH OF EL DUCE
80'S GIRL
PAIN TRAIN
SWEET SPOT
STEAL YOUR WOMAN
JUST LIKE A DREAM
PUSH AND SHOVE
MNTOR HEATHEN SCUM'S CHURCH OF EL DUCE " NOT SUITABLE FOR ANYONE"2004
EL DUCE STEVE BROYY MATT MCCOURT BYCE VAN PATTEN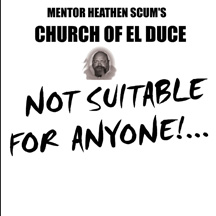 RE LEASED 2004
RECORDED AT M.I.B PRODUCED BY STEVE BROY AND BRUCE VAN PATTEN
SIDEWINDER
LAP DANCE
SLUT LOVIN' MAN
YOU MAKE ME WANNA CHEAT
HOW MUCH?
BACKSREET LOVER
SLEAZEBAG MOTEL
JACK SHACK
I LOVE KIRSTIE ALLEY
ON A ROLL
READY TO DROP
WILD DOGS "DOWN AND DIRTY" 2004
MATT MCCOURT BRYCE VAN PATTEN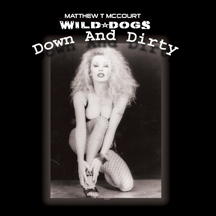 released 2004
recorded at SUNSET SOUND and M.I.B.
produced by Matt McCourt and Bryce Van Patten
DOWN AND DIRTY
MY KINDA PARTY
BUMP IN DA NIGHT
WATCHIN THE GAMER
WOMAN IN CHAINS
WHEELER DEALER
STROM A COMON
LIVN FOR OLD SCHOOL
HIGH ROLLER
HIGHER EDUCATION
YOURE A STAR
BROTHER SPEED
SOUTHERN FRIED STEEL " SOUTHERN FRIED STEEL" 2005
MATT MCCOURT BRYCE VAN PATTEN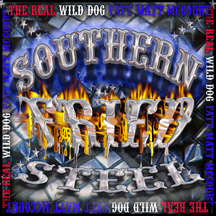 includes the hit single "Those Days Are Gone" also releasedas a diogital single
produced by Mccourt Van Patten
recorded Sunset sound and M.I.B.
I'LL BE DAMMN
KEY TO LIFE
LONG TIME COMIN
GREAT ESCAPE
MY WAY OR THE HIGHWAY
ANOTHER DAY IN PARADISE
DRINKIN'TIME
CRAZY MAN
ADDICTED TO LOVE
THOSE DAYS ARE GONE
FATT MATT BOOGIE
CHURCH OF EL DUCE "THE DEVIL'S HAND" 2005
STEVE BROY ,VAN PATTEN, MCCOURT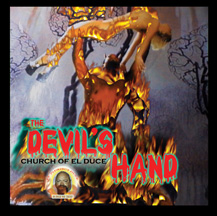 RELEASED 2005 RECORDED AT M.I.B.
PRODUCED BY STEVE BROY AND BVP
DEIL'S HAND
GUARANTEE
TWO TIME SLUT
GRANDMASTER FUCK
GRANNY SEX
MAKE IT LAST
CUNTCENTRATION
ALCOHOLOIC FUEL
ROCK IT TO THE TOP
HALF N HALF WOMAN
NEW MEAT
ROCKIN' MAN
SEXY LADY
DO ME RIGHT
WORSHIP MY ERECTION
MATT MCCOURT'S PSYCHEDELIC METAL BLUES EXPERIENCE * SELF TITLED" 2006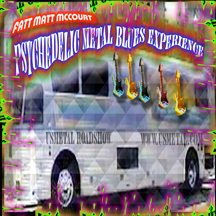 MCCOURT DR MASTERMND BRYCE VAN PATTEN ALESIS
ReLEASED 2006 RECORDED AT M.I.B. PRODUCED BY MCCOURT AND BVP
MOTHER NATURE( DO YOU YOU BELIEVE IN GOD? OR)
ROCK ME BABY
LATE NIGHT LOVER
WHAT I DO TO MYSELF
ZOOM69
ON TO THE NEXT TOWN
THE WORLD WAITS FOR NO ONE
DRINKIN MA'S BLUES
GOIN'DOWNTOWN
EARNED THE RIGHT
WILD DOGS "LIVE AT THE ROSELAND 2000" 2006 GET IT FREE HERE
MATT MCCOURT PETERLAUFMAN MICHAEL BROWN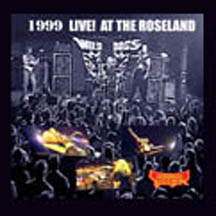 RECORDED 2000 OPENING FOR DIO AND BLUJE OYSTER CULT ON CAMERA MICS
PROPDUCED BY MATT MCCOURT
GENE CAVENAILE( LIVE SOUND HOUSE ENGINEER)
SHANE VANDERFIN AUDIO
KGON BILL PRESCOTT
SHUT EM DOWNBORN TO ROCK
ALONE WITH YOU
FREAK OF NATURE
KING OF THE WORLD
TONIGHT SHOW/RANK AND FILE
GUITAR SOLO /ROCK MY BLUES AWAY
BELIEVE IN ME/LIFE IS A GAME
1982 DRUM SOLO DEEN CASTRONOVO
WILD DOGS "RING OF BLOOD" 2006 GET IT FREE HERE
GARGOYLE TIM KEVIN DOUG DRUMMER
MATT MCCOURT VOCALS KURT JAMES GUITS BVP DRUMS SAILS OF CHARON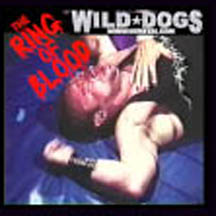 KEVIN ASKED ME TO SING ON THE MUSIC AND RELEASE IT AS A WILD DOGS ALBUM SO WE DID ...
SINCE HE WENT TO THE TROULE TO ERASE THE ORIGINAL SINGER( TIME LACJHMAN'S TRACKS FOR THAT PURPOSE I COULD NOT SAY NO...
STRONGER THAN EVIL
AMERICAN WAY
OUT FROM THE SHADOWS
THE BURNING
FINAL VICTORY
LOOK HOMEWARD
DARK MIRROR DREAM
SAILS OF CHARON
MEATHOOK LIVE AT ELI'S( GET IT FOR FREE ON THE FREEBIES PAGE!
MATT MCCOURT KEVIN SANDERS PAUL DREYER JOHN DONNELLY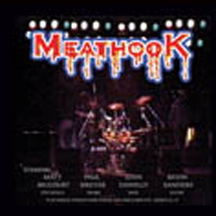 RELEASED 2006
RECORDED 1992
IT CAME FROM OUTTER SPACE
ABSER
RU 486
MY WAY
EVIL IN ME
DRUMMER JAM
ON THE ROAD AGAIN
MATT MCCOURT "ATOMIC THUNDER" 2006 GET IT FREE HERE
MATT MCCOURT BRYCE VAN PATTEN DR MASTERMIND KURT JAMES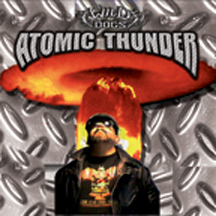 released 2006
recorded at M.I.B. AND SUNSET SOUND BRYCE VAN PATTEN ENGINEER
MATT MCCOURT PRODUCER ALSO FREE AT THE FREEBIES PAGE
ATOMIC THUNDER
MAN ON THE MOUMTAIN
HELLFIRE
ELECTED
CRASH AND BURN
EVIL ON MY MIND
RELIGIOUS DISGRACE
DANCE OF THE DEMONS
DR MASTERMIND "THE HSITORY OF EVIL GENIUS"
AMTT MCCOURT PAT LACHMAN BORIS RELEASED 2006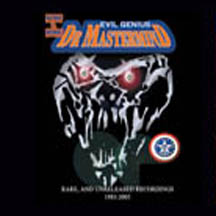 COLLEWCTION OF SONGS WITRH OTHER CANDIDATES AS BANDMATES
S
S
S
S
S
S
WILD DOGS "BETTER LATE THAN NEVER !LIVE IN GERMANY 2009
MATT MCCOURT ROBERT ANTHONY ROBINSON TROY STUTZMAN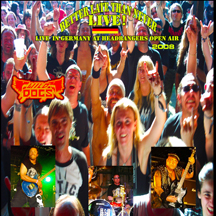 PRODUCED BY MATT MCCOURT
ENGINEER ARNE LACHENMACHER
LIFE IS A GAME
TONIGHT SHOW
EVIL IN ME
BOIRN TO ROCK
TAKE ANOTHER PRISONER
ATOMIC THUNDER
TWO WRONGS
BLACKLEATHER MANIAC
STICK TO YOUR GUNS
NOT STOPPIN'
REIGN OF TEROR
RANK AND FILE
BELIEVE IN ME
WILD DOGS "LIVE AT THE STONE AUG 20 1982" *2010
MATT MCCOURT JEFF MARK DANNY KURTH DEEN CASTRONOVO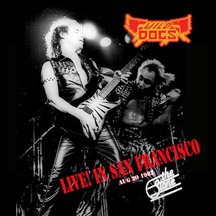 live atthe stone on a portable recorder is the only docment of the band's first live show
recorded by jesse samsel and brian murphy fromt he soundboard platform
TONGHT WILL ROCK
LIFE IS A GAME
BORN TO ROCK
LET HER GO
READY OR NOT
HEAVY METAL ROCKN ROLL
TWO WRONGS
EVIL IN ME
NEVER GONA STOP
TONIGHT SHOW
TAKE ANOTHER PRISONER
WILD DOGS "BORN TO ROCK FOREVER" 2014 GET IT FREE HERE
MATT MCCOURT DAVE HATHAWAY VIDO SINN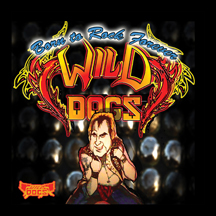 PRODUCED BY MATTMCCOURT
ENGINEERED BY MATT MCCOURT AT PLAZA 5
AVAILAB LE FREE AT THE FREEBIES PAGE
BORN TO ROCK FOREVER
DAMNED
TJHOSE DAYS ARE GONE
DOWN AND DIRTY
NEVER FORGET ME
THE PAIN BEFORE UO DIE
WATCHING THE GAME
DRINKIN ALL NIGHT
STORM IS COMIN
ACE OF SPADES "MOTORMUSIK A TRIBUTE TO LEMMY"*2014 GET IT FREE HERE
MATT MCCPOURT DAVE HATHAWAY VIDO SINN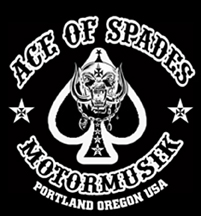 ENGINEERED AND PRODUCED BY MATT MCCOURT
AVAILABLE FREE AT THE FREEBIES PAGE
KILLED BY DEATH
MOTORHEAD
ACE OF SPADES
JAILBAIT
THE HAMMER
THE CHASE IS BETTER THAN THE CATCH
FUCK -U-
I'M 18
WILD DOGS "EVOLUTION" 2017
MATT MCCOURT JEFF MARK DANNY KIRTH DEEN CASTRONOVO KEITH FLAX JOHN TEJEDA
ROBERT ROBINSON TROY STUZMAN BVP DAVE HATHAWAY VIDO SINN
recorded various place from 1983- 2018
BORN TO ROCL
BANG YOU RHEAD
BURNIN RAIN
DON;'T GET MAD GET EVEN*
SHE BURNS LIKE HELL*
EAT YOU ALIVE
NASTY GIRL
RANKAND FILE
THE VULTURE
WE CAME TO ROCK
KING OF THE WORLD
FIGHT
ATOMIC THUNDER
ARMAGEDDON PARADISE
DEVIL'S THRONE
THE PAIN BEFORE YOU DIE
SANCTIFIED
DR MASTERMIND "BEFORE AND AFTER" *2017
MATT MCCOURTKIP DORAN,N BEN LINTON,KEN GOLDSTEIN, CHRIS JACOBSEN
ASCHON CARTER DAVE KONEIG DEEN CASTRONOVO KURT JAMES RIKKI BAGGET BVP BORIS HARANKI
HALF OPF THIS CD IS AVAILABLE FOR FREE( THE ORIGINAL EVIL GENIUS SONGS FREEBIES PAGE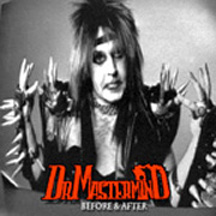 UNDER THE GUN
GO TO HELL
OUT FOR BLOOD
DOMINATION
ABUSER
BLACK LEATHER MANIAC
DISCIPLINE
MY WAY
FUK-U
UNDER THE GUN
KING OF THE WORLD
CRONUS
DANCE OF THE DEMONS
RELIGIOUS DISGRACE
FROM THE ASHES
BAROQUE BBQ
BLACK LEATHER MANIAC
ATOMIC THUINDER
DEVIL'S THRONE
MATT MCCOURT'S PSYCHEDELIC METAL BLUES EXPERIENCE "THE SUN ALWAYS SHINES FOR ME"2016 GET IT FREE HERE
MATT MCCOURT DAVE HATHAWAY TIM HASTY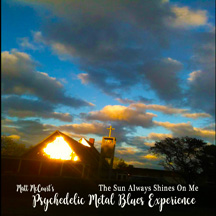 recorded at plaza 5 studio 1 matt mccourt engineer and producer
CAT ON THE PROWL
IM COMIN AFTER YOU
THE SUN ALWAYS SHINES ON ME
SUMMER CRUISE
DON'T FORGET ABOUT ME
RAINY CITY
I HAVE EVERYTHING BUT YOU
ILL NEVER BE RICH AND FAMOUS
BUSKER'S BLUES
DRIVIN BLIND
CRY A LITTLE HARDER
MATTISON AVENOO "GREATEST HITS VOLUME 2" 2018 GET IT FREE HERE
MAYY MCCOURT DAVE HATHAWAY, BEAR THE SINGIN DOG,and THE KAZOOCHESTRA
RECORDED AT PLAZA 5
MCCOURT ENGINEER AND PRODUCER
BLOOMSTONE THEME SONG
ALL I WANT IS A COOKOIE* BEAR BARKUP VOCALS
IM GONNA KICK YOUR ASS
MY KINDA PARTY
WATCHIN THE GAME
SPEND ME LIKE A DOLLAR
EAT AN EGG
DIRTY ROTTEN SCUMBAG
DON'T FORGET ABOUT ME
HARD ON