FOR MY FRIENDS OUTSIDE THE USA PLEASE SHOP HERE!

wanna send email? click the banner
a better email to send pics is mmccourt@copper.net
the form wont allow attachments
IF YOU LIVE OUTSIDE THE USA THIS IS THE PLACE TO ORDER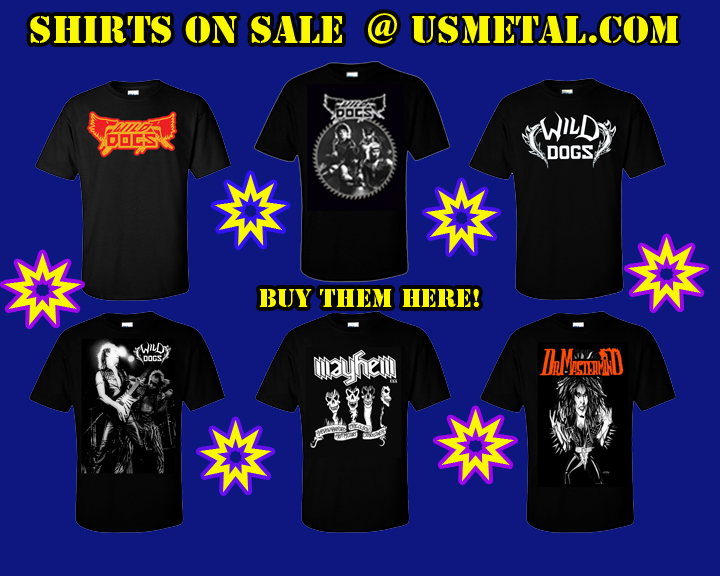 NOW AVAILABLE!!! SEE BELOW
the video plays but your sound is muted (* you are welcome*) click the box and the controls pop up
AND IF YOU ARE LOOKING FOR CDS I DO THAT TOO!

POSTAGE IS $20.00 EACH package*i will pay the difference ) TO outside usa
our new line of tee shirts Gildan Ultra Cottonwith custom tags signed by matt mccourt

Packaged in a resealable plastic OPP bag to *stay fresh* ans nifty collectible biz card/hang tag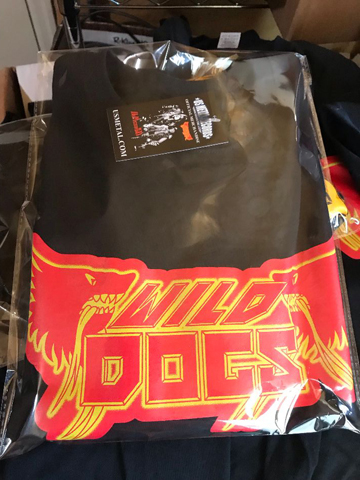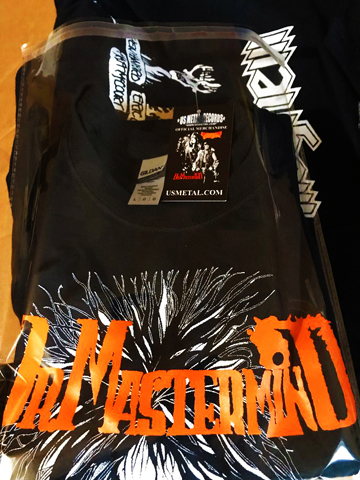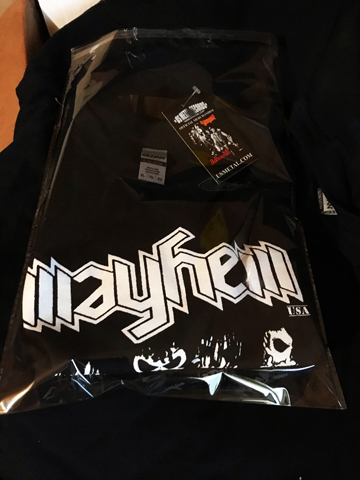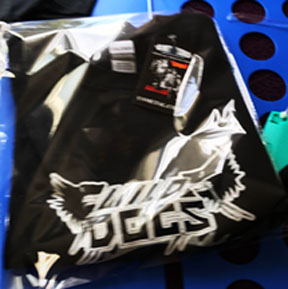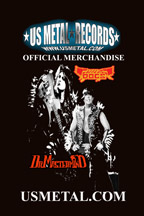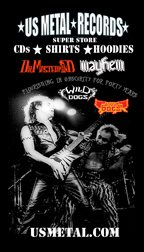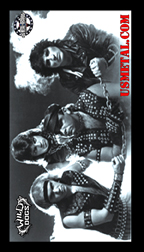 100% pre shrunk cotton unisex design the standard in concert tees Gildan
BEFORE WE GET STARTED THE SHIPPING TO EUROPE AND CANADA IS $21.00 PER PACKAGE( THE WEIGHT OF ONE SHIRT IS 9 OZ THE SAME RATE IS FOR A PACKAGE OF 2 SO ITS BETTER TO BUY 2 SHIRTS SHIPPING WISE
WILD DOGS MAN'S BEST FRIEND CLASSIC RED AND YELLOW LOGO FREE SHIPPING TO US CUSTOMERS
use the drop down below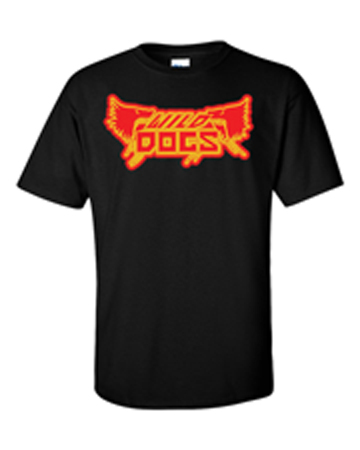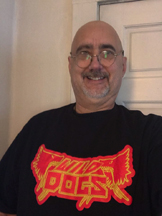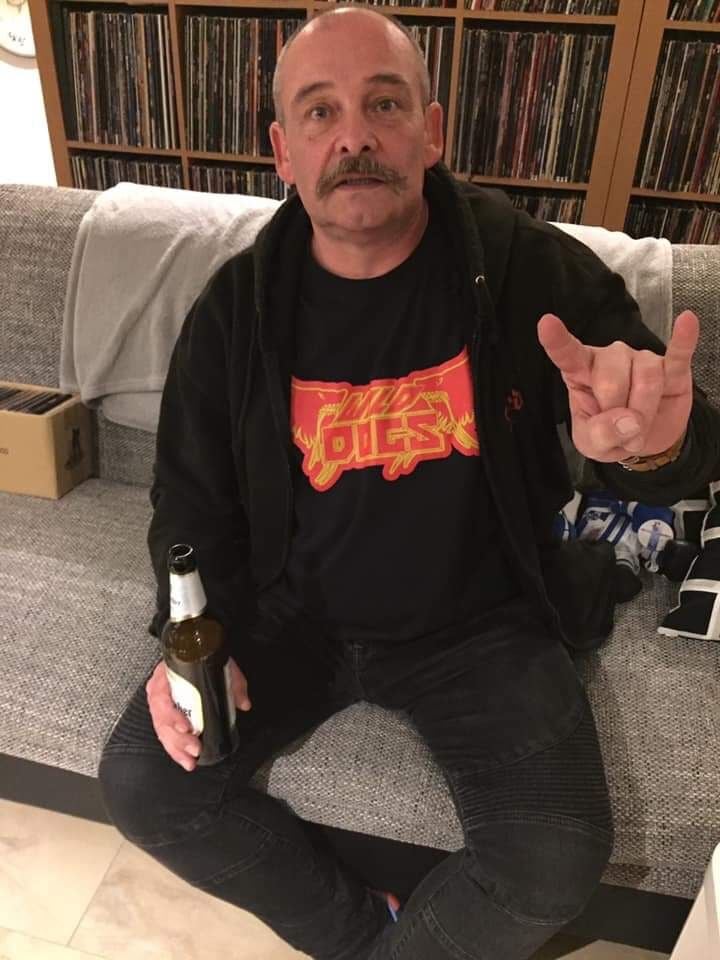 Dr Mastermind tee shirt featuring the cartoon carricature by Mark Berryman and orange logo on Gildan ultra cotton FREE SHIPPING TO US CUSTOMERS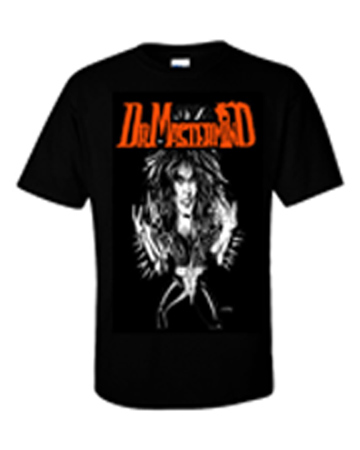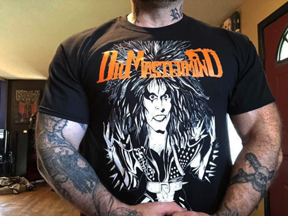 use the drop down below MAYHEM (USA) THRASH "4 SKULLS " AND BACKWARD UPSIDE DOWN logo BY original Glacier bassist Tim Proctor!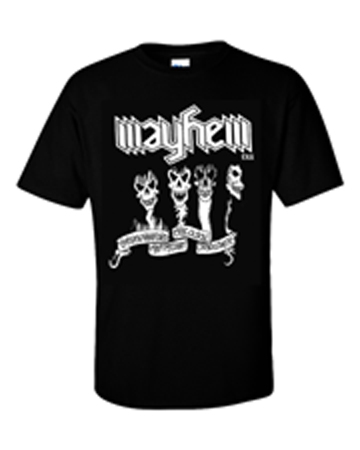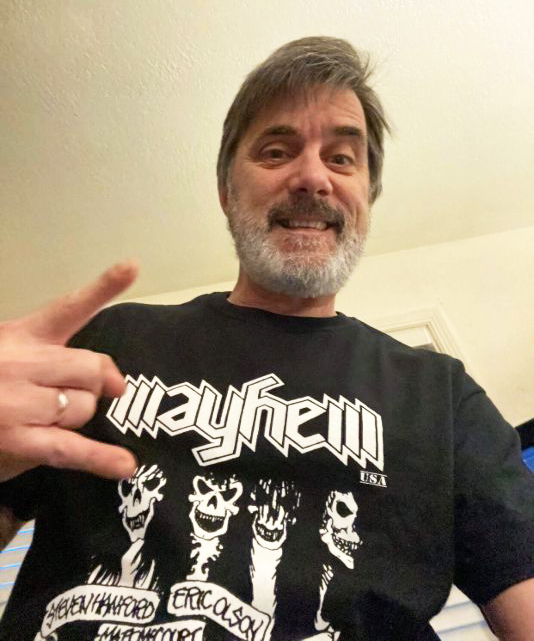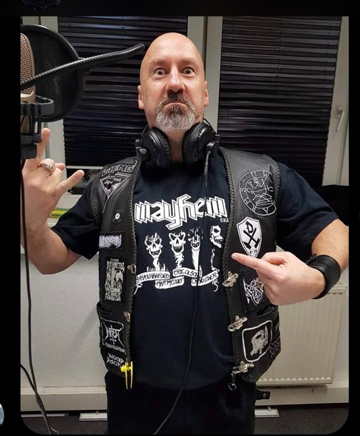 use the drop down menu below
WILD DOGS 40TH ANNIVERSARY ' SAWBLADE" TEE LIKE HODGES IN HIS SAWBLADE SHIRT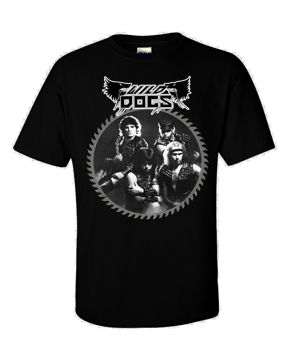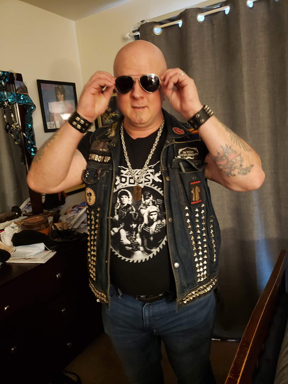 WILD DOGS LIVE IN SAN FRANCISCO SHIRT A FAMOUS SHOT BY BILL HALE IMMORTALIZING OUR FIRST SHOW EVER WITH CULPRIT AND MIKE VARNEY'S CINEMA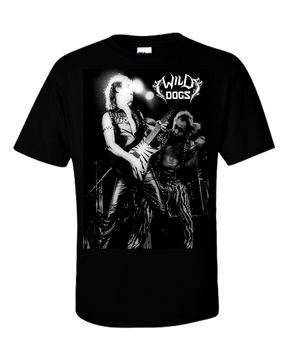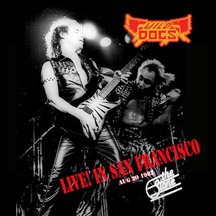 THE ORIGINAL LOGO THAT WAS ON OUR VERY FIRST SHIRTS SOLD AT THE SHOW IN SAN FRANCISCO
FOR THE 40TH ANNIVERSARY OF OUR FIRST LIVE SHOW
ROB CONNER IN AN ORIGINAL TEE SHIRT FROM 1982 ** THANX ROB)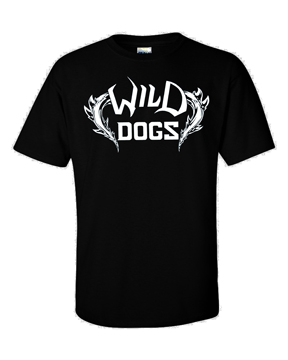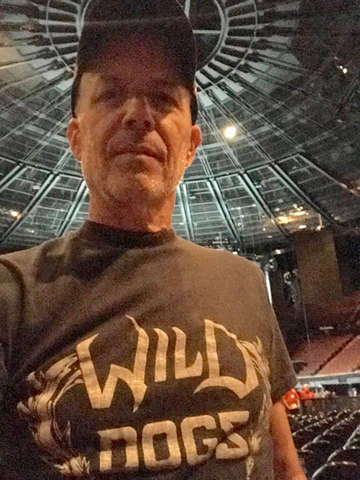 HOODIES WILD DOGS Beimar cotton blend draswstring hoodie with classic red and yellow widl dogs logo on front
sold out sorry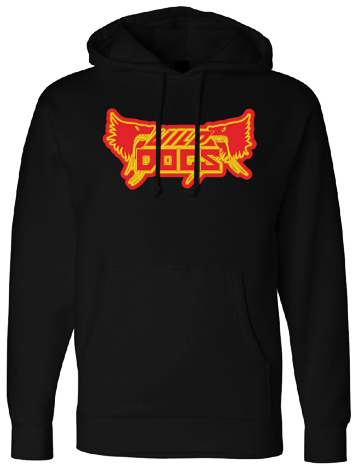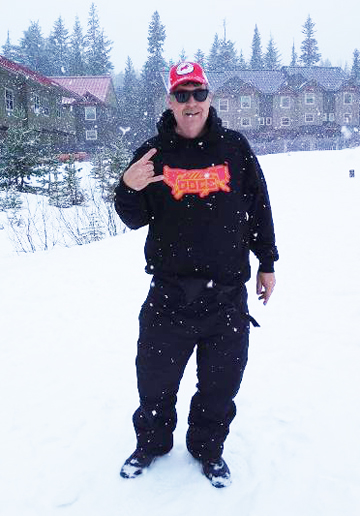 sold out