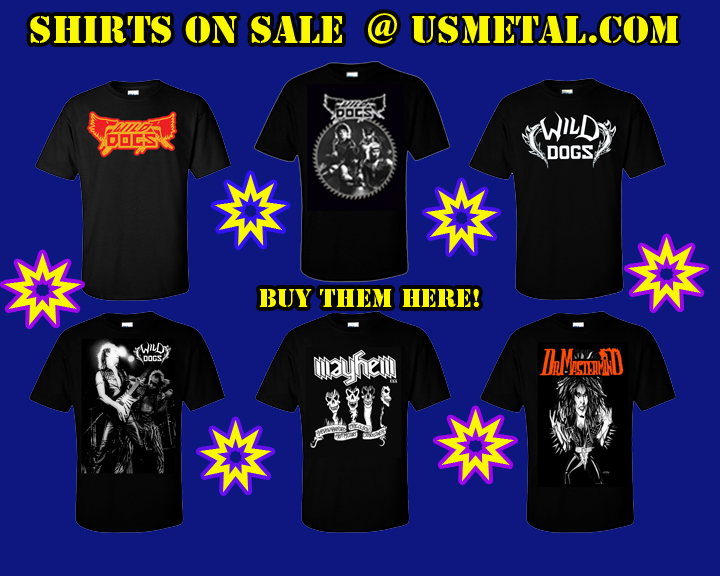 heavy metal concert tee shirts from THESE 1980'S bands Wild Dogs,Mayhem(usa), Dr Mastermind
the video plays but your sound is muted (* you are welcome*) click the box and the controls pop up
ALL CUSTOMERS UF USA PLLEASE USE THE EBAY STOR
CLICK HERE FOR THE CD STORE WHOLESALE PRICES TO ALL

wanna send an email? click the banner below

contact us here
our tee shirts Gildan Ultra Cotton with custom HANG tags signed by matt mccourt
Packaged in a resealable plastic OPP bag to *stay fresh* ans nifty collectible biz card/hang tag== 100% pre shrunk cotton unisex design the standard in concert tees Gildan
these hantags are included the 2 at the far right are 3 siided to celebrate the 40th year of wild dogs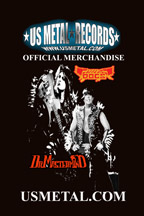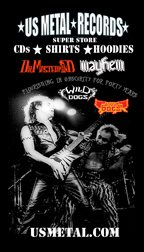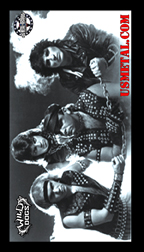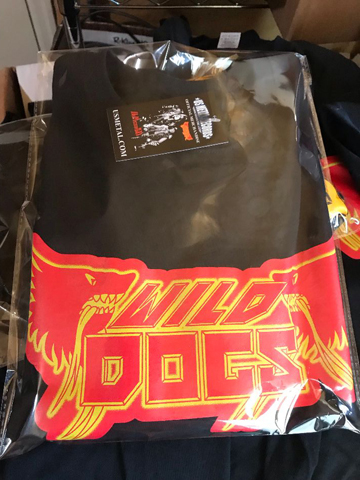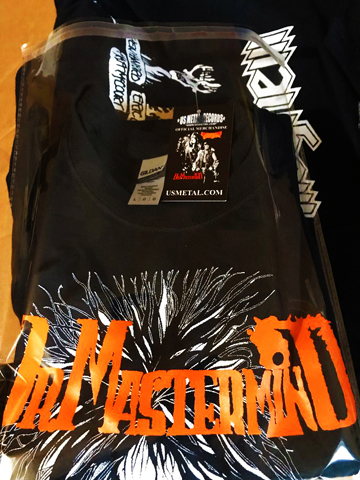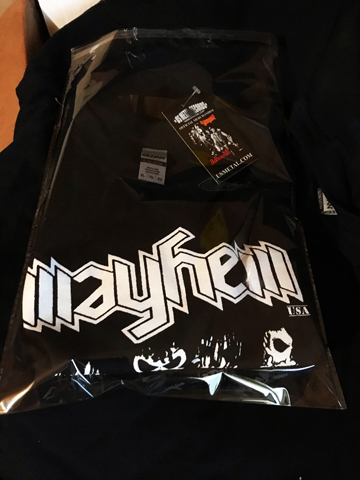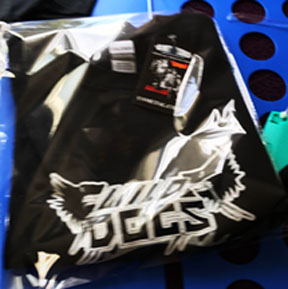 BEFORE WE GET STARTED THE SHIPPING TO EUROPE AND CANADA IS $21.00 PERPACKAGE( THE WEIGHT OF ONE SHIRT IS 9 OZ THE SAME RATE IS FOR A PACKAGE OF 2 SO ITS BETTER TO BUY 2 SHIRTS SHIPPING WISE

usa is $4.00 shipping for one shirt smaller sizes l or xl i can package 2 in one envelope saving ou the extra

WILD DOGS MAN'S BEST FRIEND CLASSIC RED AND YELLOW LOGO

Deejay and host or the metal manifesto radio show featured in his shirt and eating wild dogs for lunch and Meinolf Barthell

from germany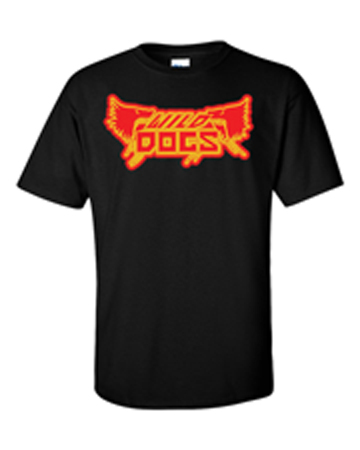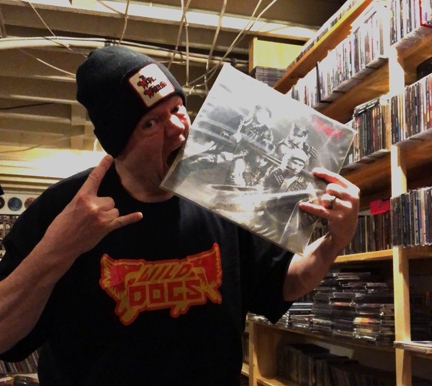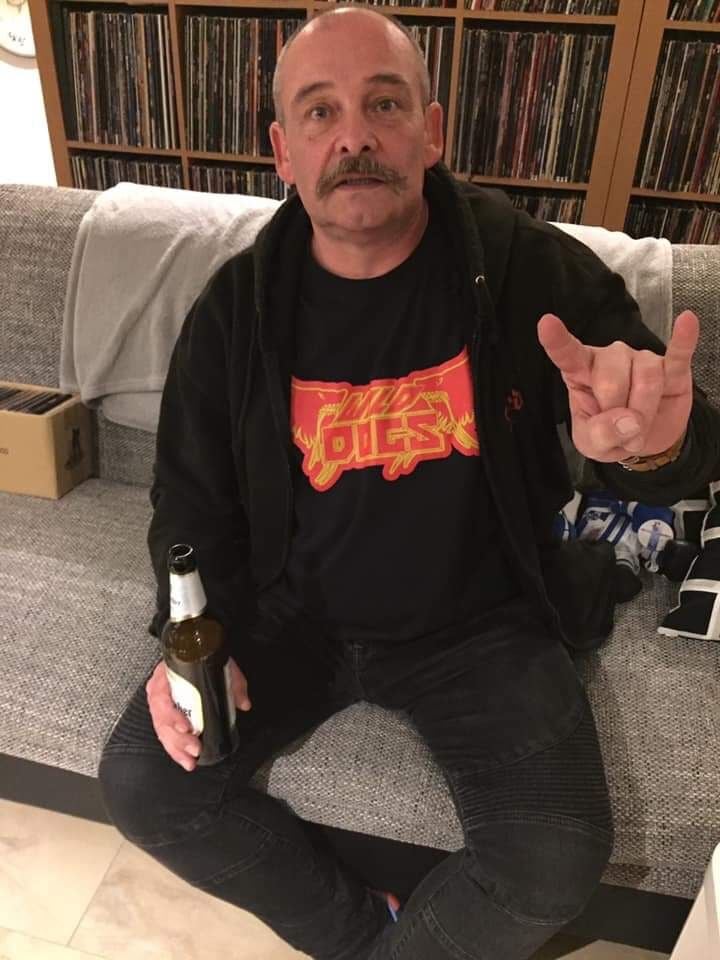 FREE DR MASTERMIND CD WHEN YOU BUY THIS SHIRT WHIL SUPPLIES LAST!!!
Dr Mastermind tee shirt featuring the cartoon by Mark Berryman and orange logo the owner of one of portland's most rockin' strip clubs modeling his muscley torso with superhero Dr Mastermind leading the charge to dominate the world!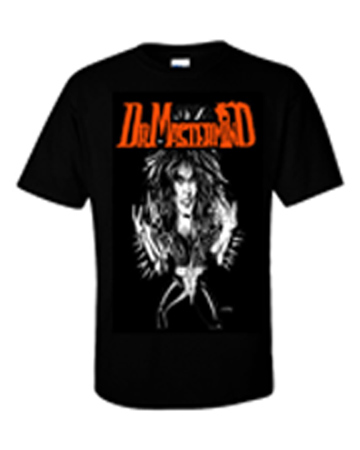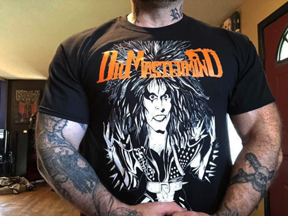 FREE MAYHEM BURNED ALIVE CD WHEN YOU BUY THIS SHIRT WHIL SUPPLIES LAST!!!
MAYHEM (USA) THRASH "4 SKULLS " AND BACKWARD UPSIDE DOWN logo by original Glacier bassist Tim Proctor! ( as seen below looking fab in his mayhem tee ( tim was also a member of mayhem in the early days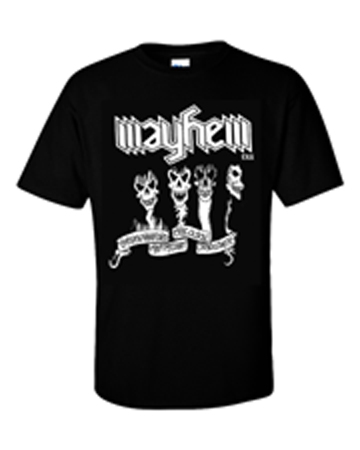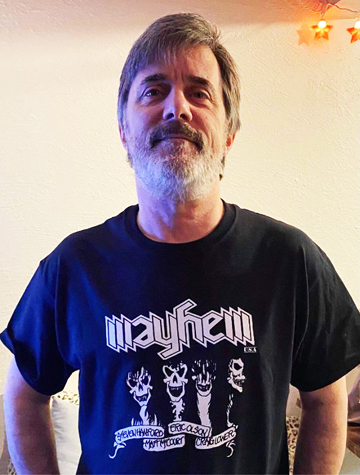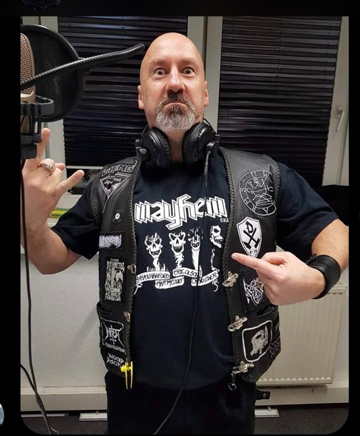 WILD DOGS "SAWBLADE" SHIRT WITH PICTURE FROM DEBUT LP send a pic of you wearing a shirt and i will feature it here is LUKE HODGES IN HIS SAWBLADE SHIRT ONE OF THE FIRST TO GET HIS THANX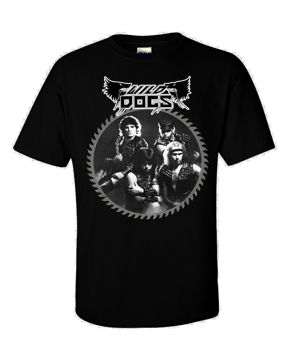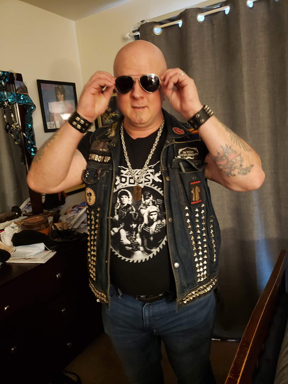 available monday april 5

NEW DESIGNS! APRIL 1 THE ORIGINAL DOGS LOGO FROM 1982 OUR FIRST SHIRT! designed by Blaine Hess in 1982 and sold on the first live show! rob conner still has his original shirt!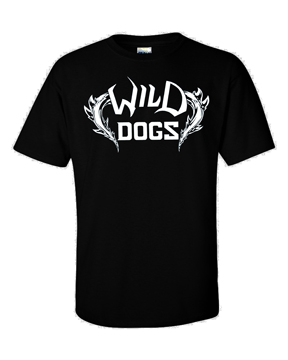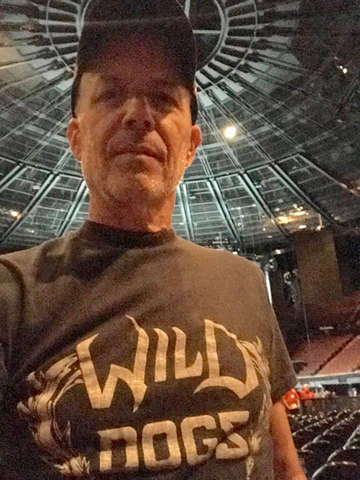 FREE WILD DOGS LIVE IN SAN FRANCISCO CD WHEN YOU BUY THIS SHIRT WHIL SUPPLIES LAST!!!* THE LINITED QUABITY OF TEES

and speaking of the first live show in san frqancisco aug 20

1982 h here is a shirt with the cover of the live at the stone cd from that show

a pic byt the world famous phtpgrapher Bill Hale who gave me a bunch of pics from this showthat can be fpound in the wild dogs final editions cds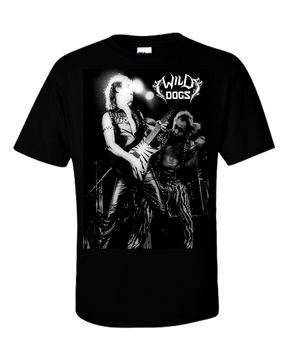 HOODIES WILD DOGS Beimar cotton blend draswstring hoodie with classic red and yellow widl dogs logo on front as you can see Jon edwards here NOT freezin his tushy off in the comfy soft hoody while on an expedition to snowy mountain
SOLD OUT AOLD OUT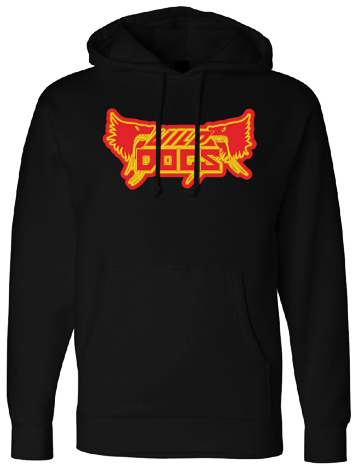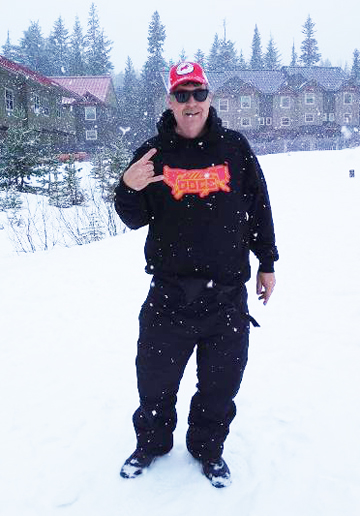 COMNG AGAIN SOON
&